---
---
---
---
---
About Subpoenas
Request a Subpoena Online
Request a Subpoena by E-Mail
Our Fees
Witness Fees
Subpoena Compliance Fees
>> Deposition Subpoena for Out-of-State Case <<
All questions regarding subpoenas should be directed to Korey Humphreys via email.
---
The Massachusetts Notary Public & Legal Support Network can issue your subpoenas and summonses for your pending case. We have degreed paralegals who can draft the subpoena or summons so that it will comply with the applicable court rules. Our commissioned Notaries Public can issue them in accordance with Rule 45 of the Massachusetts Rules of Civil Procedure (Mass.R.Civ.P.).

The word

"subpoena"

is a Latin phrase that literally means "under penalty". In accordance with Mass.R.Civ.P. 45(a), "[e]very subpoena shall be issued by the clerk of court, by a notary public, or by a justice of the peace, shall state the name of the court and the title of the action, and shall command such person to whom it is directed to attend and give testimony at a time and place therein specified. . ."

Furthermore, Mass.R.Civ.P. 45(b) states that "a subpoena may also command the person to whom it is directed to produce the books, papers, documents, or tangible things designated therein."

We specialize in drafting and issuing the following types of subpoenas:


Subpoena Ad Testificandum =

(Latin for "to testify under penalty") a court order used to command a person to appear and give oral testimony at a hearing or trial.



Subpoena Duces Tecum =

(Latin for "bring with you under penalty) a court order used to command a person to appear and produce tangible evidence (documents, records, photos, etc.) for use at a hearing or trial.



Deposition Subpoena

= a court order used to command a person to appear and testify at a deposition presided over by an officer authorized to administer oaths (notary public, justice of the peace, etc.). A deposition will take place outside the courtroom, usually at an attorney's office.



Witness Summons

= a court order used to compel a witness to appear at Court, before a person authorized to examine witnesses (i.e., hearing officer), or at a deposition, to testify about what he/she knows. Pursuant to ALM GL ch. 233, § 1, a

witness summons

is equivalent to a

subpoena

.

Our Network also has certified Court Process Servers available who will legally serve the subpoena or summons in-hand to the person who it is for. Our process servers comply with the rules of court that stipulate how subpoenas, and other court process, are to be served.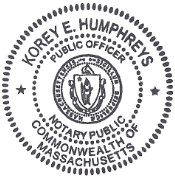 Request a Subpoena Online
(Form does not create a subpoena. The information is sent to us via email.)

---
NOTE:

We will email you to confirm receipt of every subpoena submitted through this site. We draft, issue (notarize), attach witness fee to, and serve the subpoena on the same day if the service request is received before 1PM on Monday - Friday and is within 1-5 miles of our starting location. All other subpoenas will be served on a routine basis (2-4 days) or rush service (within 24-48hrs). Once service has been effectuated, the subpoena and Return of Service are faxed or emailed to you, then all original documents are mailed to your office (or home address if acting
pro se
).
After you send the information in this form to us

, we will determine the total fee(s) and will email you an invoice that can be paid securely online with any debit or credit card. If you would rather send a check or money order, just let us know and we will provide you with instructions on where to send it. Your payment will have to be received

BEFORE

we send the original subpoenas to your mailing address.
---
Go to Top
---
Request Subpoena by E-Mail


If you would rather request a subpoena by e-mail instead of filling out the online form, please fill out the Subpoena Request Form below and e-mail it to us.






Once we receive your e-mail, we will reply to it and provide you with further instructions.

In order to view PDF files, you will need to have Adobe Reader. To download and install a free copy, click on the image below.


Draft Subpoena:

$10.00

(per subpoena)


Issue Subpoena:

$10.00

(per subpoena)
Process Server Fee(s):
1-5 miles = $50.00

(per subpoena served)*
6-10 miles = $65.00

(per subpoena served)*
11-30 miles = $85.00

(per subpoena served)*
31+ miles =
NEGOTIABLE
All prices are subject to change without notice. The actual fee will depend on the total miles traveled (round trip).


QUANTITY DISCOUNTS AVAILABLE
*If more then one subpoena needs to be served at the same address, it's an additional $10 per subpoena rather then the full amount. For example, if you want us to serve a husband and wife at the same address within 5 miles from our starting point, the fee will only be $40 instead of $60.00.
Go to Top
---
Required Witness Fee:
The witness fee in Massachusetts is $6.00 for each day that the witness attends court plus a travel expense of 10 cents per mile to and from the witness's home and the court. If the witness has a place of business or employment in the city or town where the court is located, then the 10 cents per mile is measured from where the witness works to the court. The witness and travel expense for one day's attendance at court must be given to the witness at the time the subpoena is served. You can estimate the mileage.
NOTE: The person requesting the subpoena is required to pay each witness he
or she wants subpoenaed. In the event that we arrange for service of your subpoena
online, and never meet you face-to-face, you will have to pay the witness fee along
with our service fees all at once. Our process server will then pay the witness the
required amount.
---
Subpoena Compliance Fees:


The law allows a business, or other entity, to charge a reasonable fee for the producing of books, papers, documents, or other tangible things designated in a Subpoena Duces Tecum. The amount charged is usually referred to as a "

Subpoena Compliance Fee

."

Make sure you ask the business or entity who you need records from if they charge a fee. This fee, however, has nothing to do with the issuing authority or process server.
---
---
Deposition Subpoena For Out-of-State Case:
Go to Top
---






Website and all contents © Copyright Korey Humphreys 2002-2019, All rights reserved.


www.IPS-Notary.com/massachusetts-divorce-subpoena.html
www.IPS-Notary.com/massachusettssubpoena.html
www.Massachusetts-Subpoena.com